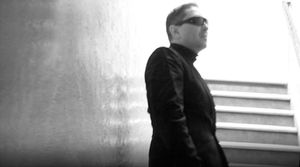 Bio
Peter Monk Updated Bio 2019 
I was born and raised in Brooklyn NY, grew up in a musical household with my Father being an accomplished classical violinist and me studying classical piano at the age of 7 ears old. 
I started writing my own songs in high school and formed my first original rock band that performed in music clubs all around the NYC area. That experience led me into keyboard session work playing on countless releases, then immersing myself into the art and craft of recording and mixing. 
 While mixing Billboard Dance Hits for various artist and labels I began to write & produce successful pop dance projects on multiple major labels from deals I secured. Reaching the Top 40 Billboard single sales chart. 
 I never thought to go solo even when told by my peers I should give it a try because I was always very happy being behind the scenes. But with the success of "The Weekend Life" & "Rhythm In Lights" I found myself writing more and more from my own personal experiences and perspectives thus deciding to make 2019 the year to explore those musical ideas and expressions.            
I will be releasing a series of singles written, produced and performed by me, coupled with some self directed and edited music videos putting a visual to those ideas. This is uncharted territory and somewhat scary, but at this time I do feel its the best way to advance the creative process and get current sounding releases out in a more timely and efficient manner. 
I would also like to thank all the talented DJs and fans who have supported me and hope to embark on this new musical journey together !!!
Peter?